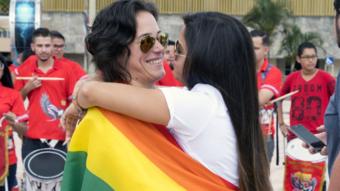 I
It is a time of happiness for gay lovers of Costa Rica as the supreme Court has approved of same sex marriages in the country and has given legislators 18months to amend the current law.
Describing the county's existing same sex marriage ban as unconstitutional and discriminatory, Supreme Court Judge, Fernando Castillo told a press conference that the ban will automatically cease to legally exist in 18months even if no action is taken by the legislature.
This ruling, however come as a big disappointment to the lawmakers as many of them are evangelicals and strongly oppose to gay marriage.